ORGANIC BED FOUNDATIONS
The Perfect Support
Specifically designed to support and extend the lifespan of your mattress, our customizable foundation provides the breathability needed for a perfect night's sleep.
SHOP NOW
Natural Wood

Built with natural wood and without any glue, our foundation makes a perfect support for your mattress, allowing it to breathe freely.

For Every Style

Customize your bed to fit your bedroom thanks to a variety of stylishly-designed foundation options.

Limited Assembly Required

Our foundations are easy to assemble. You're just a few steps away from a perfect night's sleep.
Basic Foundation - Round Legs
Starting at
$799 USD
Our basic foundation package features round maple legs and the same organic cotton jersey used on our mattresses. It's made using responsibly harvested local wood and provides steadfast support that'll extend your mattress's life.
Shop now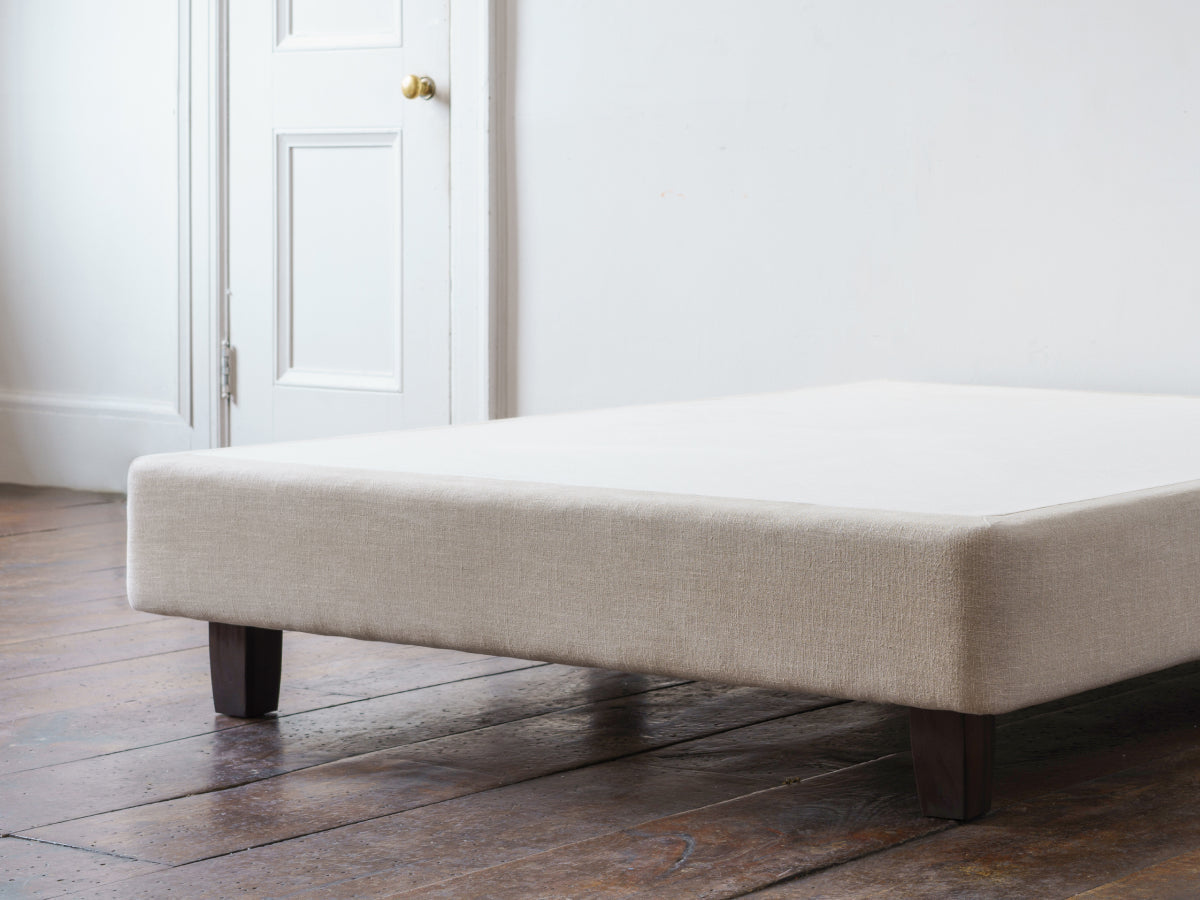 Designer foundation
Starting at
$1,299 USD
Customize our Designer foundation to fit your style. Choose from four leg variations, two heights and nine different organic fabrics to create a spectacularly stylish look for your bedroom. It delivers all the same features as our basic foundation, but with looks that wow.
Shop now
Need extra help?
We're here to guide you through your purchase. Give us a call at 1-877-762-2726 or chat with our live sleep experts.